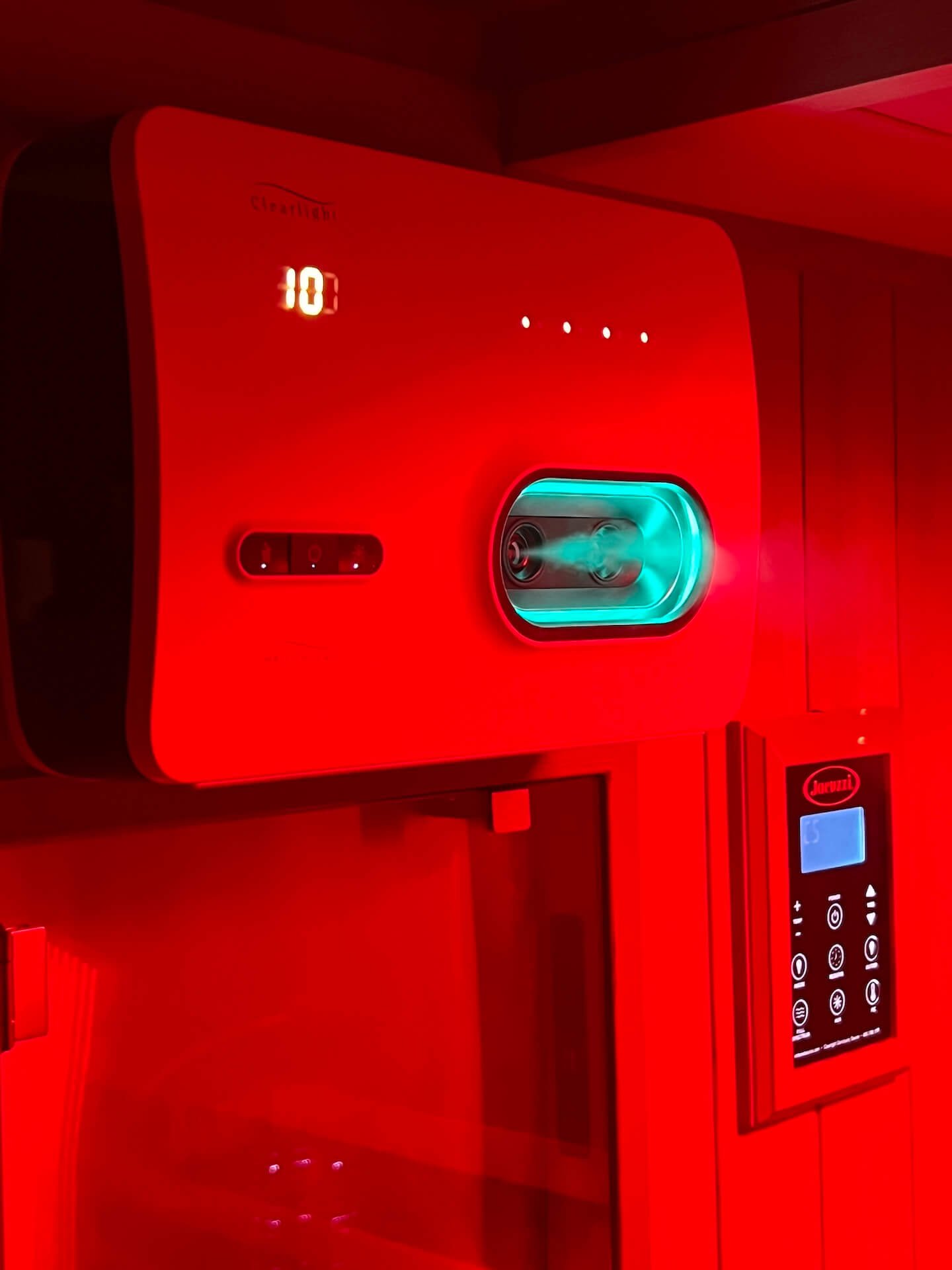 Halotherapy, or otherwise known as salt therapy, is an alternative, holistic treatment which involves breathing in air with microfine salt particles.
Halotherapy is usually broken down into two methods of delivery: dry or wet. This is further broken down into active or passive delivery. Active salt delivery involves a machine which breaks down the salt particles and circulates them in the environment, for example a salt room, salt cave, or infrared sauna. The salt concentration in passive environments is lower than in active ones.
At EveryBody in Mind Wellness Center in Sudbury, Massachusetts, we offer active delivery halotherapy via our award-winning, Clearlight Halo One® Halotherapy device as a standalone service, an infrared sauna add-one, or red light therapy add on.
The Halo One® is the only halotherapy generator which produces salt particles between 1-10 microns because of its vibrating mesh technology. This means the salt will reach a greater area of your lungs than any other halotherapy on the market and provide more efficient and effective health benefits.
The origins of halotherapy date back to the medieval era. In the 12th century, the practice of visiting salt caves for therapeutic reasons, or speleotherapy, was common in Eastern Europe. In the 1800s, salt miners in Poland were found to be "unusually healthy" and free of respiratory conditions. It became evident that comparatively, they were less likely to get colds or coughs that were common among other people. The first official salt inhalation clinic dates back to 1843 in Poland. However, people had drawn a connection between salt content in the air and improved respiratory health long before this, dating as far back as ancient Greece and Rome.
Researchers only recently started studying its potential benefits. Given the COVID-19 pandemic, the demand for respiratory wellness has gained momentum. The antibacterial and anti-inflammatory benefits of halotherapy have captured the attention of some of the world's most advanced medical institutions and publications.