Full Moon Group Tarot and Sound Healing Circle
September 28 @ 7:00 pm

-

9:00 pm

$65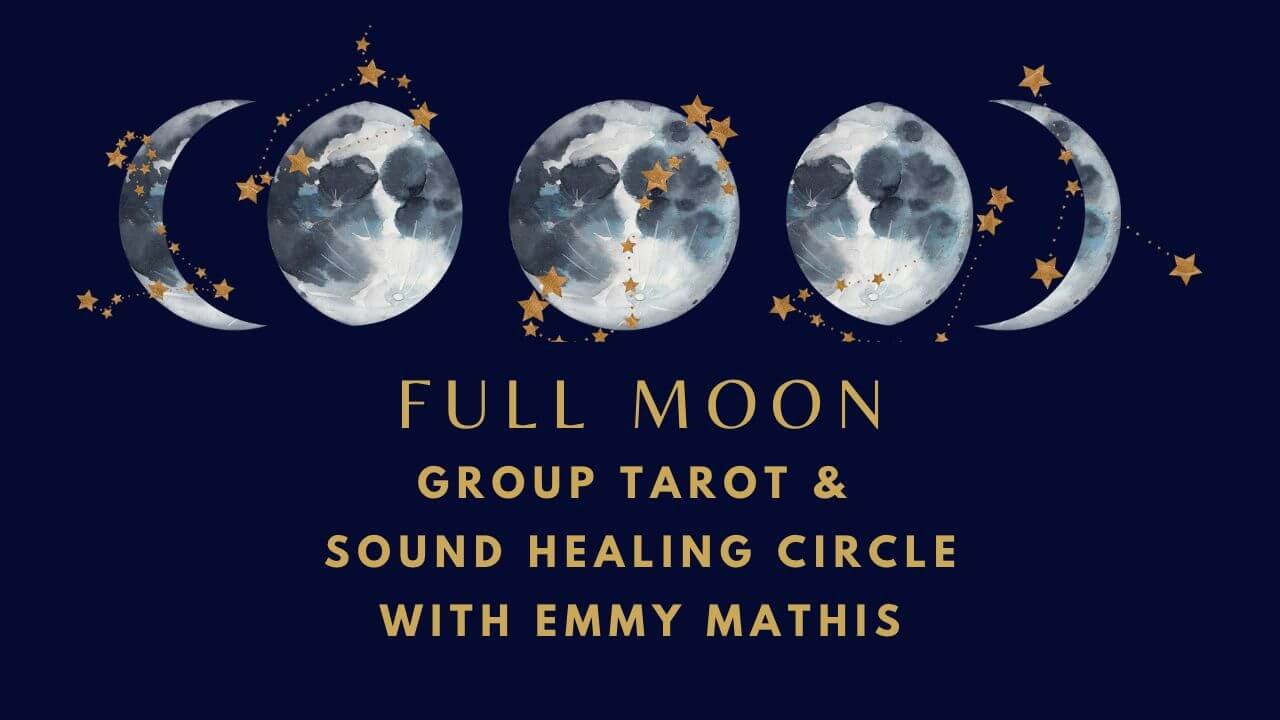 Full Moon Group Tarot Reading and Reiki Healing Journey Sound Bath with Crystal Bowls 
Every 29.5 days, our moon goes through one complete cycle, from new to waxing, full, waning, and then new again it aligns with birth, growth, completion, release, and starting again. Having an awareness of and developing alignment with this cycle can bring about potent change and growth. Full moons are amazing times for shining a light on where we are, celebrating what we have accomplished, identifying what is no longer serving us, and releasing it. Full Moons are also beautiful times for potent healing.
Come and join us for a Group Tarot Reading and Sound Bath with crystal healing bowls. Participants will have time to journal with prompts if desired and will experience a guided shamanic journey and quiet meditation with the background of a crystal singing bowl sound ceremony.
The focus of this event will be a celebration, awareness, healing, and release. Please bring items from home to help you feel comfortable. 
Related Events