Monthly Nervous System Reset Online Class with Certified Clinical Hypnotherapist Crystal Gartside
September 29, 2022 @ 6:30 pm

-

8:00 pm

$35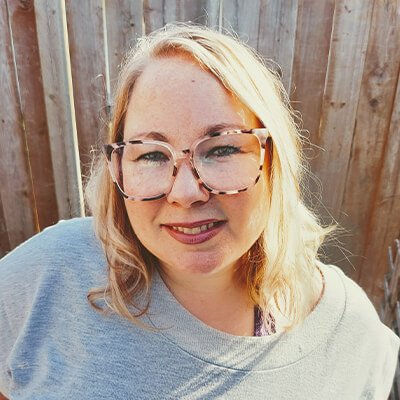 Class Description:
This 90-minute class draws on principles of neuroscience, mindfulness, and the science of the subconscious. You will learn about how your body and brain operate, including how to master your nervous system so that you can more quickly and easily interrupt and recover from stress.
It will include mindfulness and nervous system techniques that you can integrate into your everyday life. Each session will also include a deep rest immersion, which uses guided visualization & a calming sensory environment to guide your brain into a state of rest while resetting your neural pathways for calm, presence & peace.
Each month we will dive into different topics for healing specific aspects of our body & brain. By participating monthly, you will learn how to feel in control of how you want to think and feel, so you can release stress and create the life you desire.
Cost: Only $35
Upcoming classes dates: 
July, 28th at 6:30 PM EST – You and your Nervous System; interrupting your stress response; skills for calming "on the go"
​
Aug, 25th at 6:30 PM – The Calming "Brake" of the Nervous System & using it to your advantage; how your body warns you of stress; techniques to shift negative feelings
​
Sept 29th at 6:30 PM  – The Empath's Brain – how our brains & nervous systems co-regulate with others, techniques for releasing emotions that aren't ours; shifting from empathy to compassion
CLICK HERE TO SIGN UP FOR EACH CLASS INDIVIDUALLY
About Crystal Gartside
As a registered, Clinical Hypnotherapist, Crystal helps to facilitate deep and lasting transformation – physical, emotional, and spiritual. The compass she uses to direct this transformation is your own dreams, goals, and highest vision for your life! She has helped clients to achieve their goals in the realms of anxiety, stress, burnout, grief and loss, confidence, productivity, body image and food, smoking cessation, career changes, and navigating personal growth and life transitions. Her approach focuses on getting you to – and through – the change you desire.  So that you can feel a sense of rest and connection to your most authentic self. Crystal incorporates subconscious re-wiring techniques based on principles of neuroscience. This includes deep, guided visualization using suggestion, imagery, and metaphor to change neural pathways in your brain.  Because hypnotherapy induces a state of focused, inner attention, you are also more connected to your authentic self. You will find that you are more likely to uncover answers, make decisions and find clarity. Crystal is a rest aficionado with a deep appreciation for the mind-body connection, meditation, hypnosis, and naps. She is a seeker, lifelong learner, and mother of one always on her own journey of personal growth. She looks forward to working with you!
Related Events