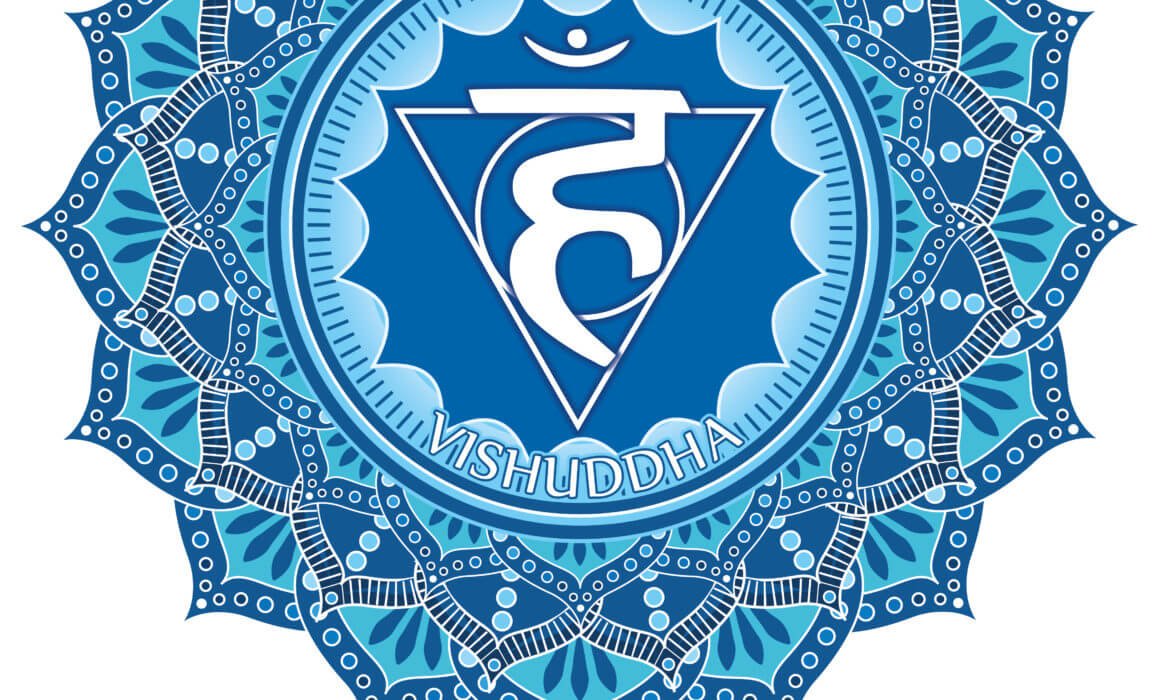 Crystals have amazing properties especially when they are used in conjunction with your throat chakra. If you have a problem with speaking up and speaking out then crystal healing might just be what you need to work on yourself. Here is our guide to healing crystals for the throat chakra.
What Is the Throat Chakra?
The throat chakra is, you guessed it, located in the throat and is responsible for all aspects relating to communication, self-expression, and owning your truth. The Sanskrit word for the throat chakra is Vishuddha which translates to pure. It is the 5th chakra and is connected to the element of sound and space.
Is your throat chakra blocked? Here are the signs that you need to know:
Fear of public speaking
Sore throat
Difficulty expressing thoughts
Social anxiety
Dishonesty
Being indecisive
If it sounds like your throat chakra is blocked you don't have to suffer in silence. Mother earth has the antidote for you in the form of glistening crystals.
Eight Crystals for the Throat Chakra 
Our list of throat chakra crystals will help you to begin your healing journey and develop your energy center. Get ready to shift your entire being and step into a new and improved version of yourself. Here are the best crystals for the throat chakra.
Turquoise for throat chakra
This mystical and wise stone was used by ancient civilizations to cleanse negativity and protect against evil forces. It is connected to the throat chakra, when used it can help you to be proud of who you are and stop suppressing yourself. If you have something to say but are struggling to convey it, this stone will give you the tools to speak with grace.
Once you try Turquoise you'll never look back. It is recommended for healing anxiety that you have toward social situations. This is perfect if you have long struggled with interacting with people and deal with shyness.
Angelite for throat chakra
This gentle and soothing stone will use its ethereal light to prevent you from self-sabotaging. It will help you to speak your truth and open up to people. You'll find that the words that you need to express yourself are easily formed when you use this crystal.
Another benefit of Angelite is that it encourages you to speak truthfully and honorably. You can say your piece without worrying about how others perceive you. This crystal is worth investing in, you won't regret it!
Sodalite for throat chakra
Incorporating Sodalite into your spiritual routine can open your mind and free you from the constraints of negative thought patterns. It is a powerful stone that can help you to deal with anxiety and panic attacks, particularly if they are evoked by public speaking. Carrying a piece of sodalite with you will make you feel calm, together, and ready to face whatever comes your way.
As you begin to work with Sodalite it will teach you to verbalize your feelings and trust that your opinions are valid. You can eloquently articulate your thoughts with the influences of sodalite. It's one crystal that you don't want to miss out on.
Lapis Lazuli for throat chakra
You can't hide from the truth with Lapis Lazuli present. It encourages you to share what is deep inside without doubt or dishonesty. Subsequently, you will feel more energized and ready to show the world who you are and what you are made of.
Self-awareness comes from using this stone. Lapis Lazuli will show you who you are and find peace in the process. Popular and well-loved, Lapis Lazuli is one of the best crystals to use when you want to unblock your throat chakra.
Aquamarine for throat chakra
If you have suffered from verbal abuse in the past Aquamarine can offer healing and understanding. It will help you to realize that it is ok to share your feelings and thoughts, no longer will you feel judged for opening yourself up. As it opens your throat chakra you will freely communicate without resistance and release any negativity relating to speaking up and being heard.
There's power in the tongue, using Aquamarine will restore your sense of empowerment and enhance your intuitive abilities. It will balance and restore you from the inside out, improving the way that you see yourself.
Celestite for throat chakra
This divine and delicate crystal will improve your mindfulness and communication. It will root out and remove any resistance you have when you attempt to express yourself. Celestite is the perfect crystal to turn to if you want to thrive and blossom into an assertive and self-assured version of yourself.
Working with the energy of this crystal will help you to identify why your throat chakra is blocked. It will connect you to your higher consciousness and activate the other higher chakras in addition to the throat. This crystal is heavenly with its abundance of healing benefits.
Azurite for throat chakra
Azurite will align your inner guidance system so you can understand what it is that you want and make up your mind. It brings healthy and happy vibrations to your throat chakra and increases the flow of positive energy in this region. As you become acquainted with its power you will feel more daring and ready to communicate with others.
This otherworldly crystal will inspire you to develop the skills you need to speak with confidence. You will also recognize the value of your words and speak unapologetically. Azurite is the way to go if you want to heal your throat chakra.
Larimar for throat chakra
This rare and beautiful stone is beneficial for your throat chakra. It can help you to avoid miscommunication and outline boundaries for yourself. This stone promotes clarity for yourself and those who interact with you.
Larimar will take away your fears and restore your peace. As you practice speaking more and being honest when you communicate you will improve with the help of this stone. Though it can be a little tricky to come by it's worth source a piece of Larimar for your crystal collection.
~
Find your calm and reenergize at EveryBody In Mind Wellness Center. With our state-of-the-art holistic facilities, we offer the best spiritual and wellness services in Sudbury, Massachusetts. Our award-winning services such as hypnotherapy and reiki, are designed to help you engage with your higher self.
Find out more about our services.