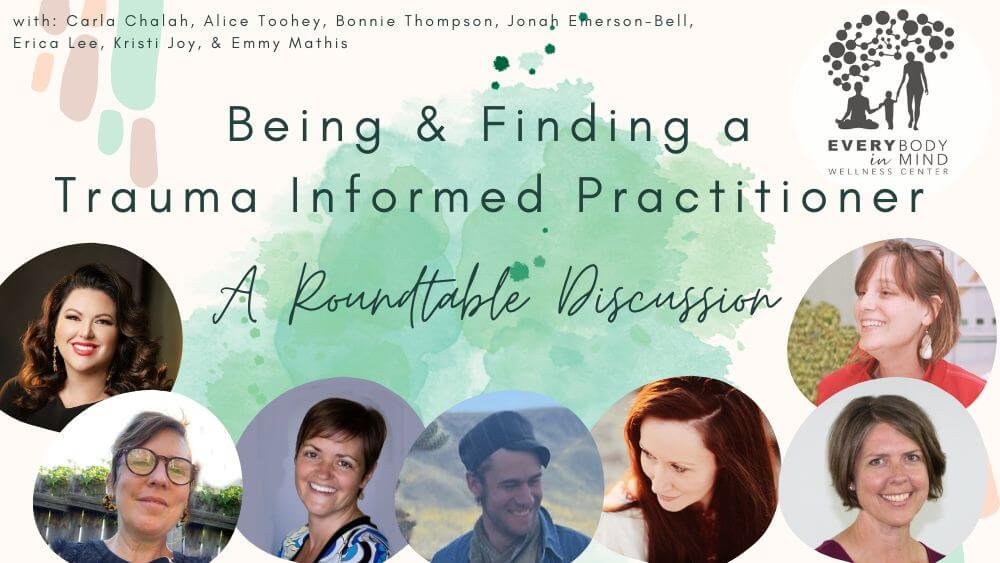 Being and Finding a Trauma Informed Practitioner: A Donation-Based Roundtable Discussion Benefiting Parmenter Foundation
Please join us on June 6th, at 8:00 pm via Zoom for a Roundtable Discussion on Being and Finding a Trauma Informed Practitioner. This event is for practitioners, clients, and anyone interested in the topic. We will have Energy Medicine practitioners leading the discussion, and there will be space for audience participation. 
This event will be focused on the question: What does it mean to be trauma-informed, and where does this intersect with Energy Medicine?
We are asking ourselves, panelists, and audience members questions like:
Have you ever had a sinking feeling that the professional who is meant to be helping you might be having a bad day or projecting on you?

If you tell your clinician they upset you, do they apologize?

How do you, as a practitioner, resolve challenges like trauma and injustice with other popular beliefs in the energy world, like the idea that we choose our lives?

How do you explain systemic injustice, structural racism, violence, oppression, pain, and death to someone experiencing it?

As a client, how do you receive information?

How and when do you advocate for your needs when your practitioners have closer proximity to privilege than you do?

How do we all begin to understand our proximities to privilege and healing?

What practices can we all do, no matter what side of the table we are on, that will support the most significant healing for self and all?
While we may not have all the answers, this discussion will be fruitful and revealing. We plan to include body-based practices and introduce you to some outstanding practitioners. We hope you can join us and that you will invite your friends and colleagues. This will be a fantastic evening. We invite you to come, learn, and share as we work to build a better future by learning to heal and embody the present.
This event will be recorded, so if you cannot make it to the live event, please still sign up since you will receive the recording after. Since this event will be recorded, participating in this event will give EveryBody in Mind Consent to use your image for marketing purposes. Your image will not be sold, and if you prefer not to be on camera, we suggest turning off your Zoom camera.
Donations can be made to
Parmenter Foundation
directly. An opportunity to donate will also be offered at the event.