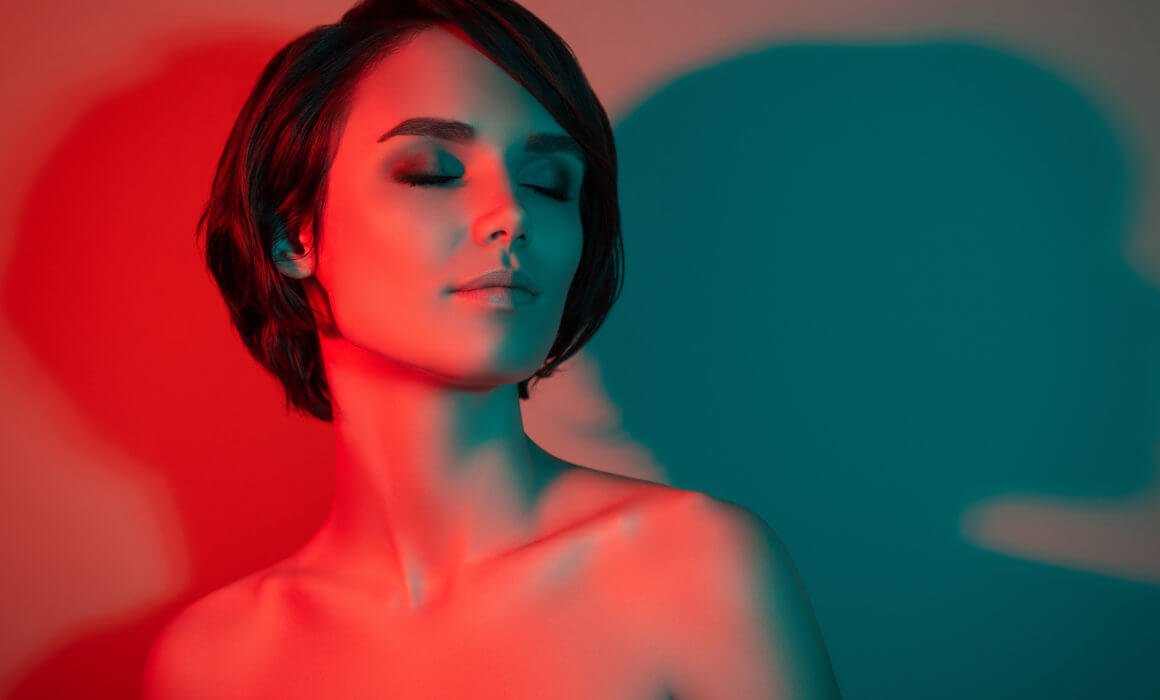 If you love any treatment that's natural and non-invasive, you need to know about red light therapy. In this post, you'll learn about what the buzz is all about plus the awesome benefits of red light therapy.
What is Red Light Therapy?
Red light therapy is a therapeutic approach that uses a low level of red or near-infrared light that has both medical and cosmetic benefits. You can't see this kind of light but you can feel it as heat.
While it's more commonly used to treat skin conditions like wrinkles and inflammation, clinical studies have shown that it may help treat other conditions from wound healing to hair loss.
By the way, there are many other names for red light therapy such as:
Photobiomodulation
Phototherapy
Low-level laser light therapy
Low-power laser therapy
Cold laser therapy
Soft laser therapy
Biostimulation
Non-thermal LED light
What makes red light therapy popular?
There are a number of reasons why red light therapy's an emerging treatment. Originally, the interest came when NASA's light technology was able to successfully treat oral mucositis, a painful chemotherapy side effect using far-red/ near-infrared Light Emitting Diode (LED) treatment.
These days many are people going for alternative health solutions. We want natural non-invasive treatments that are natural and don't have harsh side effects. That's why people are interested in reiki for anxiety or hypnosis for weight loss.
Moreover, there's been huge advances in LED technology in terms of cost, safety, and effectiveness. Today, you can even use this kind of technology even at home however they might not be as powerful as those used by trained professionals.
What are the benefits of red light therapy? 
Anti-Aging
One of the most common reasons why people go for red light therapy is its anti-aging benefits. We actually found several studies backing up this claim.
A 2014 study concluded that red light therapy is effective in making the skin look younger. In this randomized controlled study, the treatment group was treated twice a week. As a result, their skin complexion and texture improved. Plus, the researchers also noticed an increase in collagen which reduces fine lines and wrinkles.
More recently,  a 2019 study in the Journal of the American Academy of Dermatology demonstrated that irradiating skin cells with red light therapy leads to an increase in the production of elastin, collagen, and hyaluronic. In turn, these can help decrease fine lines, make the skin tighter, and get rid of wrinkles.
Acne
Low-level laser therapy can also help in the treatment of mild to moderate acne. Specifically, it can reduce inflammation and oil production on the skin as shown in a 2021 study. After 6 treatments, the participants showed significant improvement in acne lesions. Moreover, they didn't experience any side effects.
Wound Healing and Scar Removal
Are you bothered by a prominent scar? Red light can help by help boost oxygenation while repairing cell damage in the dermis and helping lighten scars. A 2010 study showed that it improves the appearance of keloid and raised scars.
As for wound healing, a 2020 study analyzed the structure of skin cells and revealed that photobiomodulation helped speed up wound closure.
Hair Loss
Hair loss is a common and stressful condition that can range from patchy alopecia to total hair loss.
Photobiomodulation for alopecia mainly works for androgenetic alopecia ( 'male-patterned baldness') and needs to be done during the early stages as evidenced by a 2019 study.
So, if you're ready to experience these incredible benefits, book a red light therapy session with Everybody in Mind Wellness Center now.
Note: This post is for educational purposes only and not medical advice.