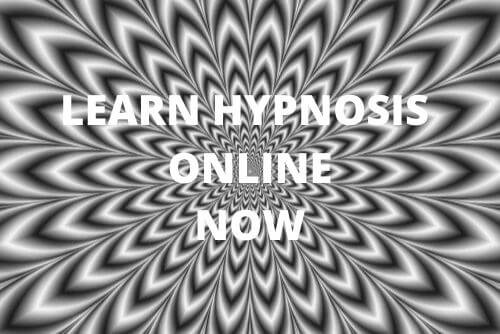 So, you're on the fence about studying hypnosis. You're thinking, "Would this training be worth my time, money, and effort?" Well, stay here as we break down 7 reasons why you should learn hypnosis now.
3 Big Reasons Why You Should Learn Hypnosis 
If you feel like your career's in a rut or want to add a service that helps you help your clients more fully, hypnotherapy training can help you get there. It is also an amazing adjunct to many professions, can be practiced as a standalone private practice, or simply to accelerate personal growth and personal development. 
Start or improve on your practice
A popular quote goes "If you're not growing, you're dying." I think it holds true whether in business or a profession. You need to keep growing and learning in order to serve your clients better, right?
Attending a hypnosis certification course or training can transform your career by giving you updated information and important insights into this field. 
Sure, you can watch videos online and think, "that seems, easy enough." But the truth is, you'd probably overwhelm yourself trying to absorb all the techniques and concepts without filtering which ones you really need. You'd want something that's organized and bite-sized so you can easily understand the concepts.
And you most likely won't thoroughly learn everything on your own.
Moreover, you're not really sure if the techniques you learn from these online videos would give the supposed result. 
Now if you're already a social worker, or licensed mental health care provider, adding hypnosis to your set of skills can give you a huge advantage. 
Help yourself as well as others
What's great about learning hypnosis is that you can use what you learn for yourself, as well as others. As you learn about the subconscious mind, you'd be able to go to the root of the issues or trauma and help others start the healing process.
Also, you'll have a chance to tap into yourself, understand yourself more deeply, and become a better person— spouse, parent, colleague, and/or friend. You'll learn coping skills you can apply to your everyday life.
Learn from certified and practicing professionals
Another benefit of undergoing hypnosis training vs. studying on your own is you'd get a solid foundation from those who are already applying the principles in their own practice. This means you'll gain a lot of insights into how it's done in real life and not just in books.
In addition, you can join a growing and supportive community. You'll get hands-on instruction and have fun while learning too!
Hypnosis training isn't a one-and-done thing. It's only the start. 
Choosing A Hypnosis Certification Training
If you're ready to dive into the world of clinical hypnotherapy, then make sure to do the following first:
Do your research

. Find out the duration, cost, syllabus, and qualifications of the instructors in the program. 

Be wary of super cheap courses.

There's a place for getting a bargain and skill training isn't one of them.

Make sure the certification is REAL

. Yes, there are so many companies/organizations making stuff up as they go just to get students.
Speaking of real certification, you can check out our upcoming International Certification Board of Clinical Hypnotherapy (ICBCH) 8-week Hypnosis Certification Training in September 2022. This training is led by certified clinical hypnotherapist, Carla Chalah, with over 12 years of experience in private practice, and, Allison Blaisdell, an experienced acupuncturist and clinical hypnotherapist. 
Among other concepts, you'll learn about hypnotic suggestions and anchors, self-hypnosis, and even marketing your skills. Plus, you'll have skills practice and weekly assignments. If you'd like to learn more, be sure to check out and sign up for our online Q&A on August 11th to meet the instructors. 
Invest in yourself and start changing lives!