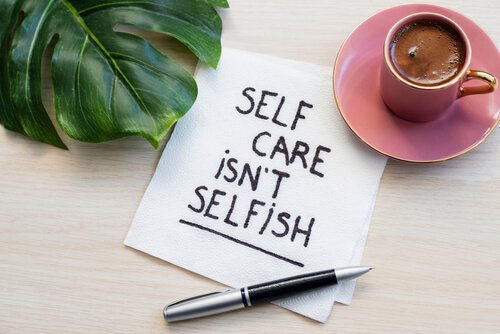 It's wonderful to show appreciation to people we love through gifts. And not just around the holidays! We're sharing some self-care gift ideas that would be perfect to give yourself or someone dear to you. (because we all deserve it, right?!)
In this list, we've come up with something for everyone.
Self-Care Gift Ideas
Yoga Session
One of the best self-care gifts you can give is the gift of calm. You know, we live in a high-speed modern world so spending even just 20 minutes in a total mind and body workout would be helpful.
And lucky for you, we offer different yoga sessions you can take— reiki yoga, restorative yoga, and flow yoga.
Meditation Session
You can even take stress reduction a notch higher for yourself or your loved one through a meditation session.
And there are several wellness technologies you can try:
First, we have Somadome Meditation where you'll experience a 20-min out of this world relaxing session inside your personal cocoon. You'll get the benefits of color therapy, binaural beats, and lowering tension.
Now,  if you're into crystal healing, you might want to go for Crystal Bed Therapy. With the help of 7 Vogel cut crystals and a clear intention, it may help reduce your stress and anxiety.
Lastly, there's Ajna Light Meditation. In this type of meditation, flickering lights and binaural beats would help bring you to a relaxed state. It may also stimulate your third eye or Ajna chakra.
Soy candles
Aside from making the air smell nice and calming your senses, soy candles are a lot less toxic than paraffin wax candles. Paraffin candles release toxic compounds such as alkanes, benzenes, and toluenes. Benzene has been shown by research to be linked to cancer.
Tea
Love sipping tea?
Why not try Buddha Wellness Blends tea? These are organic herbal teas with various health benefits.
You might also want to try Buddha CBD (Cannabidiol) Tea. Each 5 mg tea bag comes with pesticide-free, water-soluble CBD which may help ease anxiety, arthritis, and pain.
And if you're into chakras, they have Chakra Teas with herbs that align with each chakra.
You might want to know that Buddha Teas are flavorful, all-natural, and handcrafted.
Plus, this tea brand has partnered with The National Forest Foundation's Trees for Us to launch their Teas for Trees campaign which aims to plant 50 million trees in U.S. national forests.
Aura Photos 
A fun and unique self-care gift would be to have aura photos taken. When you get one, you'd be able to sort of see your vibe in a colorful photo.
And interestingly, the colors each have their own meaning.
You can book an aura photography session right here and it'll take just 10-20 minutes.
Self-care books
We're big fans of self-help and self-care books.
One of our faves is The Anti-Anxiety Toolkit by Melissa Tiers. It has simple but powerful tools you can use to help you deal with anxiety such as quick techniques to stop your negative thought pattern and lower your anxiety.
How about you, what's your go-to self-care book?
Hypnosis Session
Want to change your life for the better?
Gift yourself a hypnosis session to help deal with past trauma, stress, depression, anxiety, grief, and unwanted habits.
Hypnotherapy just may uncover those subconscious beliefs that are limiting you from living your best life.
Final Thoughts on Self-Care
Remember, self-care is never selfish. So make sure to spend time really connecting with yourself and the things that bring you peace and happiness.
And here at EveryBody Mind Wellness Center, we support your overall well-being.