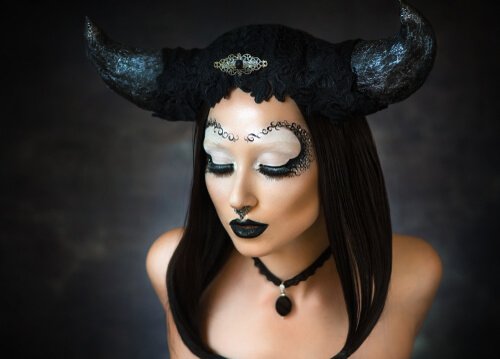 Taurus people are calm overall but can be brash and abrasive when things get stressful. Yes, and they can be stubborn too. So, you might want to take note of these crystals for Taurus, which are perfect to balance their strong energy.
Speaking of which, did you know that in Greek mythology, Taurus is Zeus himself disguised as a bull to impress Europa, a Phoenician princess. Perhaps that's why they have a tendency to be bull-headed (no pun intended).
Best Crystals for Taurus
Variscite
Sometimes mistaken for turquoise, variscite is a bluish-green stone that mostly comes from Utah, USA. You may know it as utahlite, bolivarite, lucinite, and barrandite.
Its primary use for Taurus is dispelling negative thoughts and habits. Moreover, it's a good meditation stone, easing the mind from fear and worries. When you meditate with variscite, you might find clarity and simple solutions to problems that seemingly overwhelm you. The Somadome and Ajna Light at EveryBody in Mind Wellness Center are other wonderful ways to meditate.
For its chakra, variscite connects to the heart chakra. Check out EveryBody in Mind Wellness Center's chakra class series to learn more about the chakras!
Lapis Lazuli
Did you know historians believe lapis lazuli has been present for around 6,500 years? Yes, the ancients use this metamorphic rock as jewelry, bowls, hair combs, and other decorative objects as well.
As for its wonderful properties, it may help the typically reserved Taurus to open themselves up to other people. Since they don't like being the focus of attention, they might clam up when asked to share ideas.
When this happens, lapis lazuli supports them in communicating more effectively and revealing their thoughts spontaneously. By the way, this stone is associated with the throat and third eye chakras.
Blue Kyanite
Since Taurus people can be set in their ways, they might benefit from blue kyanite. As a stone of fairness, in making them more open-minded and responsive to other people's views.
Also, it encourages connection with others and spiritual awareness. By the way, this crystal is associated with the heart, throat, and third eye chakras.
Rhodonite
Rhodonite stones are rose-colored cousins of rhodochrosite. They're rescue stones which are pretty useful when dealing with past emotional trauma. Plus, they can help you feel grounded and focused even when things around you get out of sync.
As a Stone of self-love, it can aid in balancing Taurus' emotions and avert self-sabotaging behavior.
Aside from these, this crystal can assist in building broken relationships. It keeps anger and resentment at bay as you work on healing. You might like to meditate with rhodonite when you're in the process of mending relationships or recovering from emotional issues.
Blue Lace Agate
Here's something interesting about blue lace agate! It's named after Achates river in Italy where it was first found.
You can count on this gemstone to foster compassionate listening in the uncompromising Taurus. Like blue kyanite, it harnesses speech and self-expression. So, make sure to have it in your pocket when you need to speak in front of a crowd.
Rose Quartz
Rose quartz is one of the best crystals for Taurus. It gives out gentle and soothing energy that makes them more accepting of love and kindness. Also, it helps free them from nagging fears and brings them comfort.
Besides balancing the heart chakra, this pretty pink-colored crystal can aid in de-stressing. If you're focused on the negative opinions or jealousy of other people, it can remind you to bounce back to your kind and generous— in short, amazing self. Crystals can work wonders for your relaxation and wellbeing. Check out the beautiful rose quartz sage bundles and crystal angels at EveryBody in Mind Wellness Center's crystal shop in Sudbury, Massachusetts.
Rutilated Quartz
Rutilated quartz is a kind of quartz that has needle-like titanium dioxide crystals called rutile. When it comes to Taurus energy, it carries spirituality into their lives and brings them inspiration. In addition, you can count on it to remove blocks to good health and abundance.
How To Spot Fake Crystals
Now, if you're going to get your hands on the crystals mentioned, do exercise caution. We have a few tips you need to remember when buying crystals.
First, you need to double-check the retailer. Legit retailers would probably supply proof for your peace of mind. Next, you need to be aware of the current market prices. As they say, if it's too good to be true then it probably is.
Lastly, do your crystal homework. If you're just dipping your toes into the world of crystals, then be sure to read our beginner's guide on crystal healing. You need to understand the physical properties of a crystal you're eyeing such as its clarity and hardness.
Also, read our blog for each zodiac sign. Currently posted for Sagittarius, Aquarius, Pisces, and Aries. More coming soon!
You can also learn by experiencing their powers on our 7 Chakra Crystal Bed Therapy or shopping authentic crystals from our online store.