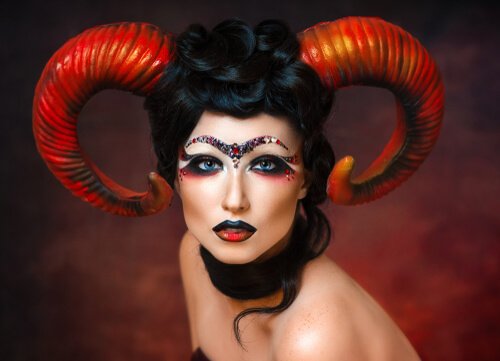 We love Aries people for their courageous and confident nature. But there are times when they can be moody, short-tempered, and downright aggressive. So, if you're looking for the perfect crystals for Aries to stabilize their passionate energy, read on.
Best Crystals for Aries
Red Jasper
Red jasper is a birthstone for Aries. This crystal goes well with the Ram's fiery personality. However, they might get overstimulated so remember to use it with a calming stone.
Also called a Stone of Vibrancy and Endurance, you can use red jasper to increase stamina and motivation. It invigorates your life energy via the root and sacral chakra. EveryBody in Mind Wellness Center in Sudbury, Massachusetts sells chakra teas infused with crystals in their retail store and online.
If interested in learning more about the chakras, the wellness center is offering an in-person and online introduction to chakras class being taught by Susan Clark on March 21, 2021.
Rose Quartz
As a stone that's associated with the heart chakra, rose quartz is all about unconditional love.  Everyone wants to feel valued and cared for. Its peaceful and gentle energy can counteract Aries' Mars-driven aggressiveness.
It can be quite useful for this zodiac sign to always carry this crystal with other crystals they have.
Black tourmaline
Aries people lead fast-paced lives. Black tourmaline is useful as a grounding stone, giving them an opportunity to slow down and connect to the Earth.
Moreover, this is a protection stone. If you're experiencing emotional distress, this gemstone can help you delve deep into the root of your issues and help you uncover a path out.
Apache tear
Apache tear is another good luck stone for Aries. While it has a peculiar shape, it's a type of obsidian that carries a friendlier vibe.
A volcanic stone that's partly transparent, Aries people can use apache tear for grounding and protection. It can assist in clearing away negative energy from thoughts and emotions and from the surroundings they find themselves in.
Also, it's a stone that can help overcome grief and sadness.
Bloodstone
This gemstone is dark green with bright red splashes of color. The red splashes are due to iron oxide.
Red, a lucky color for Aries, matches this zodiac sign's competitive nature. Aside from its color, Bloodstone is a traditional birthstone for March.
You may also know bloodstone as heliotrope, Christ stone, and Sunstone.
Wondering about its properties? Well, it has many useful properties such as giving courage in the face of adversity, protecting against threats, and promoting wealth and longevity.
In addition, bloodstone can aid in personal healing and gives you mental clarity when making difficult decisions.
Fire agate
Another stone in our list of crystals for Aries is fire agate. Though not widely known, fire agate is a beautiful gemstone with sparkling colors. In gemology, it's considered a phenomenal gem because when light hits it, it makes a unique optical effect.
As for its uses, it inspires passion and courage in Aries. It's also a great stone for inviting positive energy into your life and encouraging creativity.
Plus, it helps Aries people tone downs their sky-high energy and indulgent desires.
By the way, this crystal is connected to the root and sacral chakra.
Aquamarine
Aries people tend to speak before thinking so this stone, which relates to the throat chakra can help. In addition, it aids the Ram by sharpening intuition and increasing self-awareness.
On top of these properties, it helps make this zodiac sign a little more patient with other people.
Red Aventurine
This stone's name comes from the Italian word ventura or all'ventura which means 'by chance.'
Interestingly, this crystal exhibits aventurescence, an optical effect wherein you can see glittering patterns of flashes in the stone.
Now, how does it help Aries?
If Aries people need a confidence boost, red aventurine can magnify good energy. It's perfect for increasing charisma and developing strong leadership. It gives Aries that get-it-done attitude.
Also, this gemstone can help foster empathy, which this zodiac sign can significantly benefit from.
 Carnelian
Last in our collection is Carnelian, nicknamed by ancient Egyptians as "the stone of the setting sun." They placed them near their hand to hamper impulsive choices.
On the other hand, ancient Romans used it as seal rings and engraved gems.
Today, Carnelian is a stone of motivation, career, and endurance. Carnelian crystals can absorb negative energy and transform it into something positive.
Besides this, it's useful for Aries because it supports their ability to find creative ways to tackle obstacles.
Decorate with Crystals for Good Feng Shui 
Besides balancing energy in people, you can also use crystals as home decor for good feng shui energy. Did you know Everybody in Mind Wellness offers in-person and virtual consults with Kerri Miller – expert and author of Feels Better. Flows Better?
For promoting happy relationships, place a bowl of rose quartz in the bedroom. If you need to tame down overexcitement, having tumbled hematite in the west area may help.
To protect your home from negative forces, place several black tourmaline stones near your front door.
Now, if you want to learn more about crystals, you can read our beginner's guide to crystal healing. Another good idea to know about them is to experience our 7 Chakra Crystal Healing Bed or purchase beautiful crystals from our store.