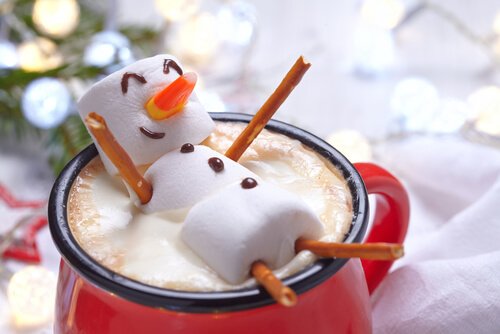 You probably know by now "the most wonderful time of the year" can also be the most stressful. Between ticking off your Christmas list, joining or hosting Christmas parties, and going on holiday trips, you're probably overwhelmed just thinking about it. No worries, we have some holiday self-care tips for you and your sanity!
Ready?
Holiday Self-Care Tips For You
Express yourself and ask for help
Sometimes the best you can do is vent out those negative feelings and ask for support from loved ones. Don't try to do all things at once—and by yourself. Christmas is meant to be a time for togetherness.
Meditate
Carve out some time, whether early in the morning or before going to bed, to meditate. You don't have to spend hours on meditation to reap its benefits. 
You can also try our modern wellness technology such as Somadome meditation, Ajna Light meditation, and Crystal Bed Therapy, to help you meditate more effectively. 
Make sure to get enough sleep
We know how tempting it is to stay up late during the holidays but try to get sufficient sleep, at least 6 to 8 hours. According to the American Psychological Association, people feel more stressed when they lack sleep. Make sure to practice good sleep hygiene and hit the hay at night. If sleep has been a struggle, check out our blogs on Reiki for sleep, acupressure for sleep, and hypnosis for sleep. 
Count your holiday blessings
Feeling grateful for the small and big things can reduce stress. And did you know writing about things you appreciate is scientifically proven to help decrease stress? 
In fact, a 2022 study showed that compared to expressive writing, gratitude-focused writing was much more effective in making the participants less stressed one month after the intervention. 
So, it's better if you literally count your blessings every day, especially during the holidays.
Learn to say no
Set healthy boundaries during this busy season. Don't say yes to too many family gatherings, or you'll feel burnout. What's worse is instead of enjoying the holidays, you might feel resentment and regret.
Be present
More than the holiday presents, your presence is what matters most. Tradition is great, but the meaning is more significant. So, be in the moment with your family and friends as you celebrate the holidays.
Do yoga
Practicing yoga regularly may help bring some calm into your holiday chaos. Several poses can help you breathe and become calmer, such as warrior pose, mountain pose, child pose, and many others.
Listen to soothing sounds
Christmas songs can be cheery and uplifting, but if you want some downtime from all the holiday music, you might want to consider sound therapy.
Sound therapy or sound healing has been used by many cultures to help people move from a state of imbalance to balance using sound or music. Some instruments used are Himalayan singing bowls, tuning forks, and voice.
Make time for self-reflection and personal growth
You can also use the holiday season to disengage and tune into yourself. 
Do you have needs that aren't being met? Are there things you want to change in yourself?
How about scheduling an Integrative Life Coaching session?  These coaching sessions can help bring about personal transformation by guiding both your conscious and subconscious mind. And it won't be passive or boring since this kind of coaching has a dynamic and conversational approach.
Try something new
The holiday season is also a great time to dive into new things to take a break from the stressful routine. You might like to explore Reiki, crystal healing, tarot reading, and aura photos.
Pamper yourself
A little R&R can do wonders for the restless mind and tired body. Perhaps a trip to the spa or the sauna is in order. Or maybe just an hour-long bath in a hot tub would do.
Immerse yourself in nature
Last in our list is simply getting back to nature. You don't have to go hiking or camping in the woods. Sometimes, a simple walk around the trees and feeling the chilly wind on your face is enough to feel relaxed.
A  Quick Holiday Note
Yes, we're all busy this season as you can see from our Events page, we have lots of exciting activities for your health and wellness.
As hectic as everything is, do take time to rest and enjoy the season with your loved ones. Holiday self-care is a must. And always remember the reason for the season. Cheers!